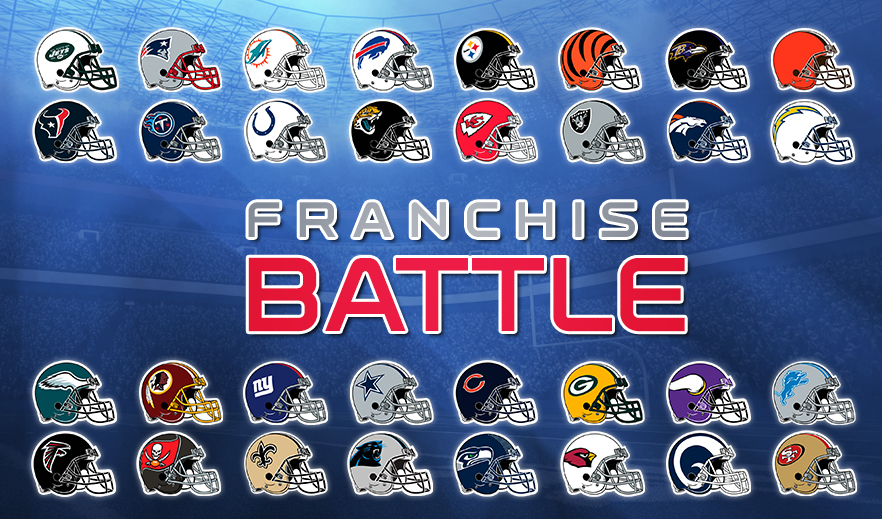 Spring has never been so much fun for the NFL!
And, as many of you already know, we're bringing you "Franchise Battle", a new competition in which you get to play together with all managers from your same franchise against all managers of the rest of the franchises, in a certain way to relive the Regular Season of the NFL. To give you an example, if you're managing the Patriots, and you have a game against the Ravens, in that match, you'll play together with other managers of the Patriots against all the rest of the managers of the Ravens.
You can earn points for your franchise in each game played and, depending on how your franchise is ranked, you'll each win different rewards. You'll also have to keep in mind that, if you challenge the franchise ranked 1st, each win will add many more points for your franchise. If you compete against a lower-ranked franchise, you'll earn less points. In order to ensure further balance in the rewards, the points received will also depend on the number of managers of each franchise participating in the match. For example, if the Rams have 2,000,000 managers and the Giants have just 100,000 managers, each game the Giants win will give more points for their franchise.
As we've mentioned before, in this competition you can earn rewards for each game won, but you can also win another reward at the end of the season. (You will receive this reward when your franchise is eliminated from the competition) and a collective reward if your franchise qualifies for the Playoffs.
The seasons are composed of 3 weeks for the Regular Season during which, depending on which game mode is played that month, you'll face teams from your teams conference, the opposing conference or both conferences.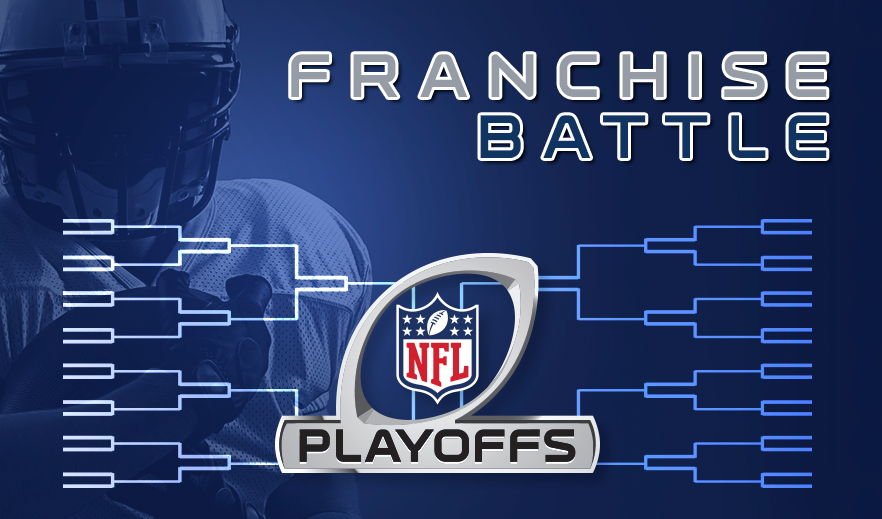 After the Regular Season (3 weeks), the top 8 franchises from each conference will qualify for the competition "Franchise Playoffs". And the rewards in these competitions will be spectacular! Therefore, in order to get these rewards, your franchise will have to qualify for the playoffs. Exciting, right?
TICKETS
In this new game mode, there is a specific kind of currency needed to play; Tickets, which is different from the normal energy you use in the rest of the game. In this way, participating in this game mode and helping your teammates won't keep you from continuing your career and becoming the best manager in the NFL.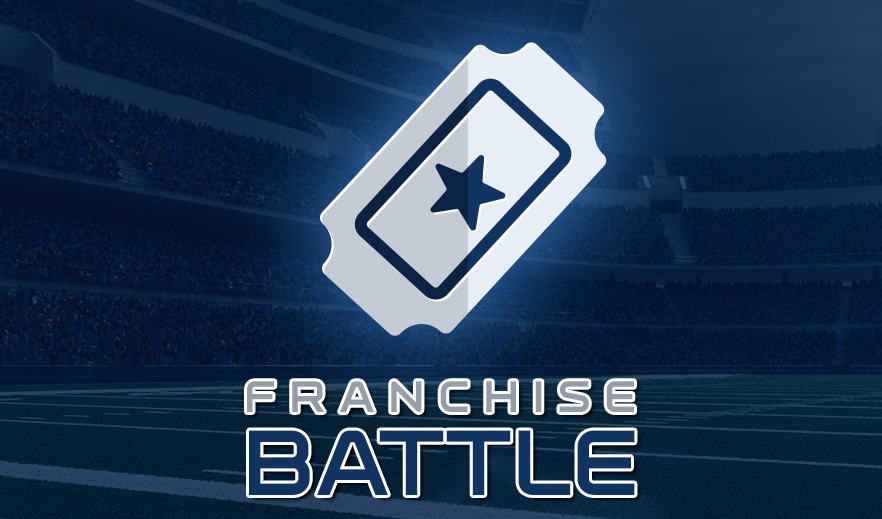 The Tickets can be recharged in different ways:
Waiting for them to recharge naturally.
Watching videos.
Using your own coins.
POINT BOOSTER
Furthermore, in this new section, your entire franchise will be able to obtain a x2 point booster for a certain amount of time. To activate booster, you'll have to work together with the other managers from your franchise. That way you'll be able to turn any game around and take the win. You'll be able to activate the point booster on different occasions throughout each game.
#FRANCHISEBATTLE ON TWITTER
You can also help your franchise on Twitter, competing every week for a reward of 20 coins for every user of the franchise that participates the most. If you want to cheer your team on, you can do it on Twitter by following these instructions:
Mention @ManagerNFL.
Use the hashtag of your franchise, for example #ARIWins, #NEWins, etc (all corresponding hashtags can be found in the picture and in the tips from your Franchise Battle Assistant).
Also include the hashtag

#FranchiseBattle

in order to see all the franchises supporting their own.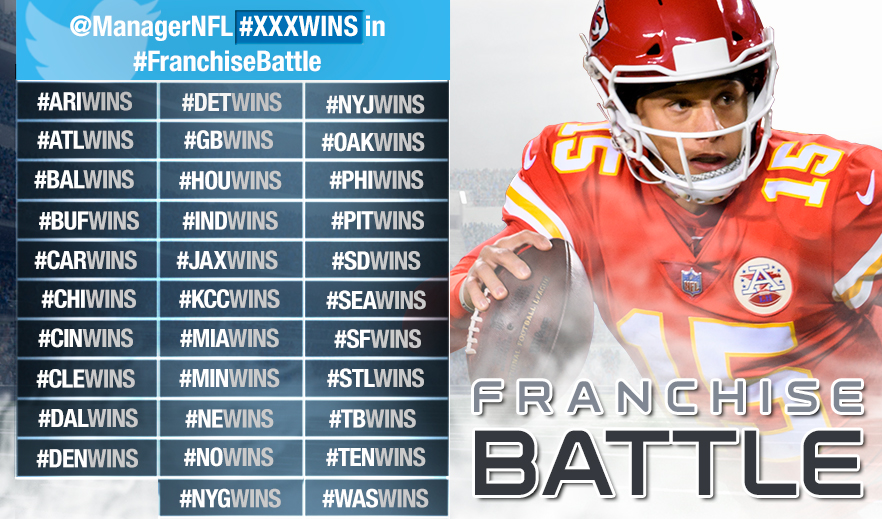 For example, "#FranchiseBattle on @ManagerNFL. Let's go for the in! #NEPWins".
The franchise with the highest amount of participation will receive a reward of 20 Coins. What are you waiting for? Your franchise needs you!
We hope that you're as excited as we are with this new and fun competition and to compete together with your franchise to show who the real champions of NFL Manager are.
Good luck!
Please sign in to leave a comment.